Property Today Co., Ltd.

Properties consult and services in Pattaya
Our vision is very simple ~ To create a fundamentally different real estate company.
Having been in the Pattaya real estate industry for 10 years, we have identified the need in the marketplace to deliver different outcomes to all people.
As a business, all team-members, are striving to deliver a consistent experience to all people. Our base values are:
Respect of all people
Deliver honest, open, and clear communication
Care about the outcome, but not too much… Smile often!
As a business we understand our clients, whether sellers, buyers, landlords or tenants. We have listened to what they want and how they want to engage us and our properties.
We have a wide selection of apartments, condominiums, houses, land plots and commercial properties for sale and rent for short and long term agreements in all price ranges.
It's now easier than ever to search our properties and get all the details you need to find that perfect new home or condominium in Pattaya that suits your needs.
Please have a look around our new website and please don't hesitate to contact us.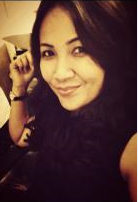 Warunee Sangsa-nga (Ead)
Owner & Founder